Chef Matthew Silverman is no stranger to the restaurant industry in Las Vegas. Currently he
oversees
the culinary direction of one of the leading restaurant groups shaping Las Vegas. He is corporate Executive Chef for the Michael Corrigan Restaurant Group and provides the direction for the company's restaurant line-up including: Vintner Grill, Vintner Grill Strip and the RoadRunner Restaurants. He is also the Executive Chef and Consulting Partner for the company's advisory firm,
Las Vegas Food & Beverage Service Advisors.
Chef Matthew Silverman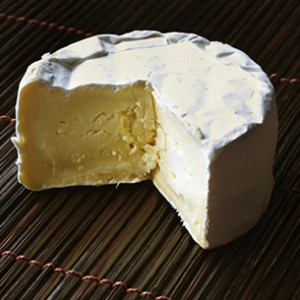 We sat down with this very talented Chef . He In addition to consulting he has added some new touches to the wine /cheese /charcuterie program at renowned Vintner Grill in Summerlin. Flights vary in price, depending on the selected wines, and are available every day.
Each flight features four, 2-ounce glasses of wine served on a custom-made tray designed to guide the guest through the tasting experience. Frequently rotated, all the wines in the flights are selected from premium vineyards from the U.S. and around the world. The current wines that make up each flight include:
Blancs de Blancs, Brut, Imperial Palace, France NV
Gerard Bertrand "Cremant de Limoux" France '10
Chandon, Brut Rosé, California, NV
Nicolas Feuillate, Brut, Champagne, Chouilly, France, NV
Wine Flight with Cheese
Wines From Around Here

- $14
Sauvignon Blanc, Justin Vineyards, Paso Robles, California '11
Chardonnay, Davis Bynum, Russian River, Sonoma, California '10
Cabernet Sauvignon, Michael Pozzan "Annabella," Napa, California '10
Zinfandel, Seghesio Family, Sonoma County, Sonoma, California '10
Grenache Blanc, Gerard Bertrand, France '10
Chardonnay, Macon Lugny "La Carte," Burgundy, France '09
Grenache, Beaumirail, Vacqueyras, Rhone, France '10
Cabernet Sauvignon, Chateau La Lande, Medoc, Bordeaux, France '09
Vini D' Italia

- $13
Pinot Grigio, Sartori Family, Friuli-Venezia Giulia, Italy '10
Falanghina, Terredora DiPaolo, Campania, Italy '10
Barbera d'Asti, Pico Maccario "Lavignone" Piedmont, Italy '09
Nebbiolo, Damilano "Marghe" Barolo, Piedmont, Italy '09
Sommelier Selections

- $20
Vouvray, Chateau Moncontour, Loire Valley, France '09
Pinot Noir, Rodney Strong, Russian River, Sonoma, California '10
Syrah, Zaca Mesa, Santa Ynez Valley, California '08
Tempranillo, Rioja Vega, Rioja, Spain '09
In addition to the new wine flights, this Summerlin Favorite offers its renowned "50 under $50" wine menu, which includes domestic and international favorites priced under $50 a bottle. When it comes to cheese, Chef Matthew has long been known as an expert and active as a Chef Ambassador for the Wisconsin Artisan Cheese Council (selected 2008) and actually began to make and age his own artisan cheeses in 2010.
As far as we know he is the only Chef in Las Vegas that is doing that.
Vintner Grill has been a Summerlin icon sense its inception and there is no doubt that Chef Matthew Silverman and his staffs attention to detail will continue to attract locals and tourists alike for a very special experience that will not be forgotten.